LifePlus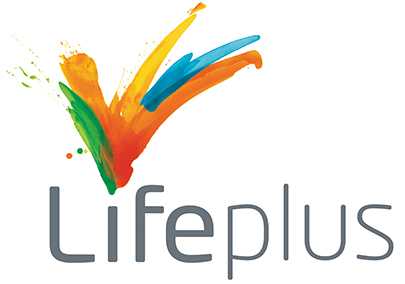 2020 has been one of those life changing years for everyone. Covid-19 has certainly has given us a new normal. Between face masks, social distancing, working from home etc. We've all had to get creative on trying to have some sense of peace in our lives.
For myself the biggest realization has been that my business isn't as stable as I would like it to be. On March 22 - June 22, 2020 I had to close my massage office. I'm not going to lie, it's crazy scary not knowing when you'll be able to get back to work! I've put my heart and soul into my massage business and Mother Nature reminded me not to get so comfortable. She put the brakes on my little world. 
For many years I've been back and forth about ways to make money online to help bring in extra income to supplement my massage business. My "Why" for that was in the event I got a work related injury and couldn't work. Now my new "Why" is my job isn't as stable as I thought it once was. So during my time off it was back to the drawing board on online business options. 
I've restarted this process with getting online marketing training with Sandi Krakowski's Inner Circle. I did her coaching program back in 2014 and the pandemic brought me back to her. I really needed to get my brain in gear on how to get creative again. She's been a great push for me, even in the online world. She always talks about starting small with 1 thing till you make around $100,000. 
So I joined a supplement company called LifePlus. As a busy, active, mom, wife, business owner at 40. I know I need some extra help beyond eating healthy food to keep me going. As a long distance runner I first became interested in the  electrolyte hydrator, Be Sustained. I use this powdered drink mix along with X-Cell+ in my hydration bladder during my weekly long runs. I generally run a ½ marathon every week either on the road or trail. These 2 products together have helped me recover faster, especially in the heat. I'm also taking the vitamin D&K formula because at the last physical I tested low for vitamin D. And these are the 3 products that got me interested in LifePlus. 
LifePlus is actually quite easy and simple to join. All you need to do is just sign up using my store link with your own account. And then you can buy the products you're interested in. There is no membership fee or kits you need to buy. You don't even need to set up a monthly auto ship. Just buy what you need at your convenience. Their rather simple business model is what attracted me to LifePlus as an online stream of income. And as a customer I've enjoyed not having the pressure to always buy supplements I don't need that month. 

2020 has been the year that I've taken a step back to take a long hard look at all aspects of my health, and financial well being. And adding LifePlus as an additional stream of income will allow me to make money online even if I'm ever put into a position again having to close down my massage practice.       

If you have any questions about LifePlus you can use the contact form below