Roasted Squash Soup
I am totally in love with all the different squashes we have available now here in Massachusetts. And I just made a roasted squash soup that is just way too yummy to not share with all of you. 
Ingredients 
1 - Butternut squash
1 - Carnival squash
1 - Onion
1- Clove of garlic
1 - Apple
1/2 teaspoon of nutmeg & ginger
2 tablespoons of butter
4 cups of vegetable broth 
1/2 heavy cream
Olive oil
Salt and pepper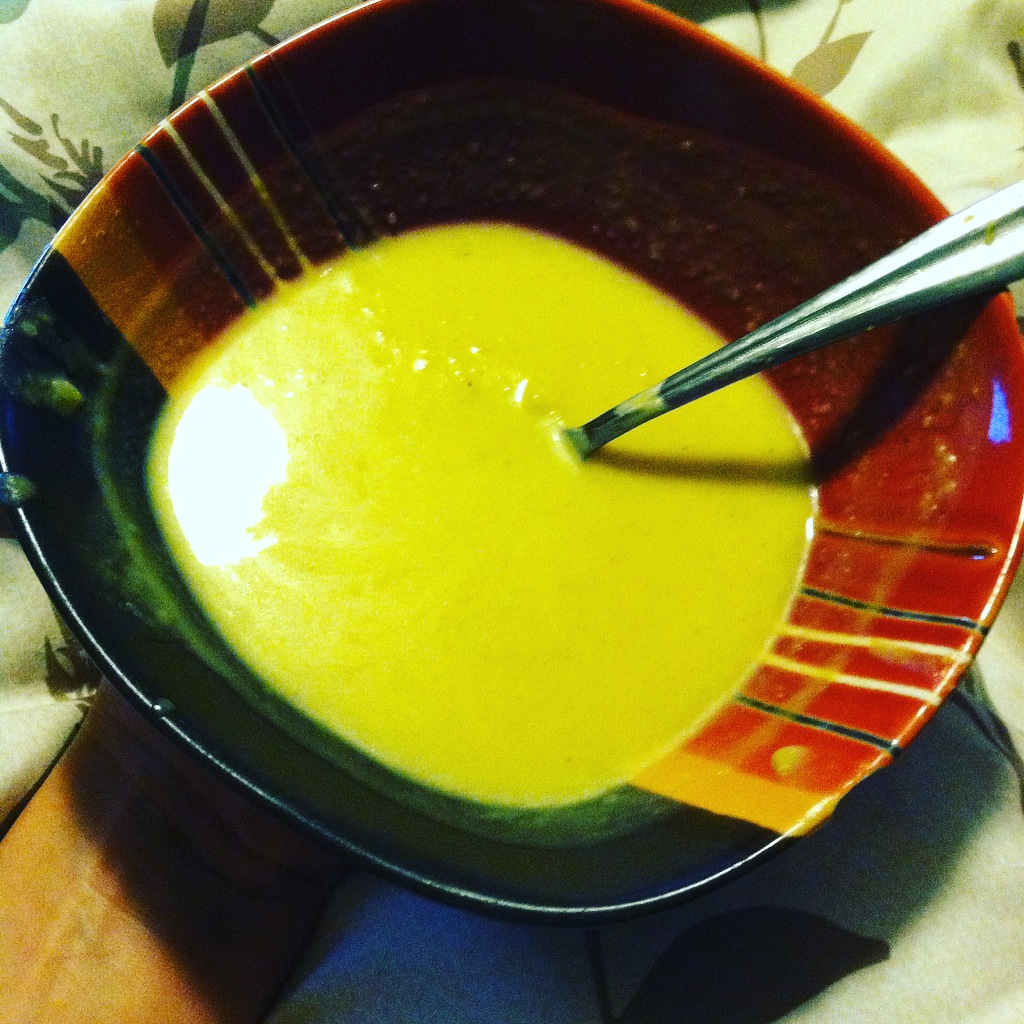 Directions
Cut your squashes in half and scoop out the seeds. Chopped & peel your onion and apple. Finally chop your clove of garlic too. 
Place your vegetables in a glass dish. Drizzle olive oil and salt and pepper.
Roast your vegetable at 425 degrees for 35 minutes.
When done roasting let your squash cool enough so you can peel the skins off without burning your hands. 
In a large pot melt your butter with the nutmeg and ginger together. Then add your roasted vegetable to your large post. 
Add in the 4 cups of vegetable stock and bring to a simmer. 
Be careful with this next step
Transfer your soup into a blender to purée the soup. Might have to do this in 3 batches.  
Once your soup has been puréed and is back into your soup pot. Mix in the 1/2 cup of cream. 
You are now ready to enjoy your roasted squash soup. Please come back to this post to leave me a comment about what you thought of this soup.